Rethink the cycle of giving these holidays.

Give natural. Feel good. Nature's fibres are luxurious, renewable and biodegradable.  Alles Mooi mohair socks described in 3 words … "COMFORT THAT LASTS".  Our socks have a higher content of natural fibres than any other socks … more care, more wear and less impact.

Mohair socks are "easy-care and easy-wear", a gift you can wear every day and wash every once in a while.  Mohair is naturally antibacterial. Bacteria cannot easily attach to the smooth fibres of mohair. We challenge every customer to wear our socks every day for a week without washing them. On day 7 they more fresh than a plastic sock after 1 hour of wearing. Pictured below is a customer's sock draw before his addiction to performance naturally.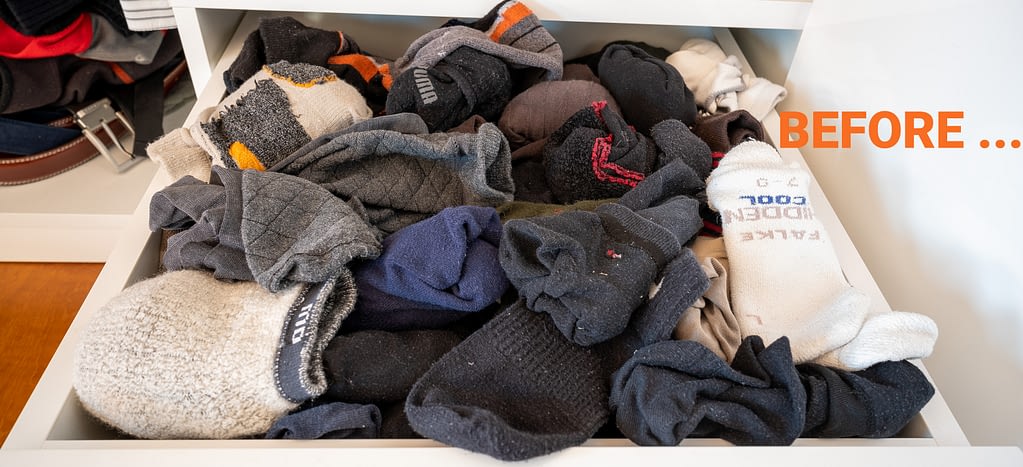 At Alles Mooi we live "treading lightly on earth".  The mohair industry is of immense value to the South African economy, and provides many opportunities for employment, economic growth and social development. The entire supply chain embraces the responsibility to maintain the sustainability of the South African mohair sector.  Our customers sock draw when he discovered that he only needed a few pairs of mohair socks; all seasons comfort.
No matter how small individual contributions to climate change the aggregate of every effort gets us treading more lightly on earth. More and more people who experience cold feet are switching to the natural performance of mohair socks (better than merino wool).  The further benefit of mohair socks over heated soles is your feet stay dry with the natural wick-ability of the mohair fibre.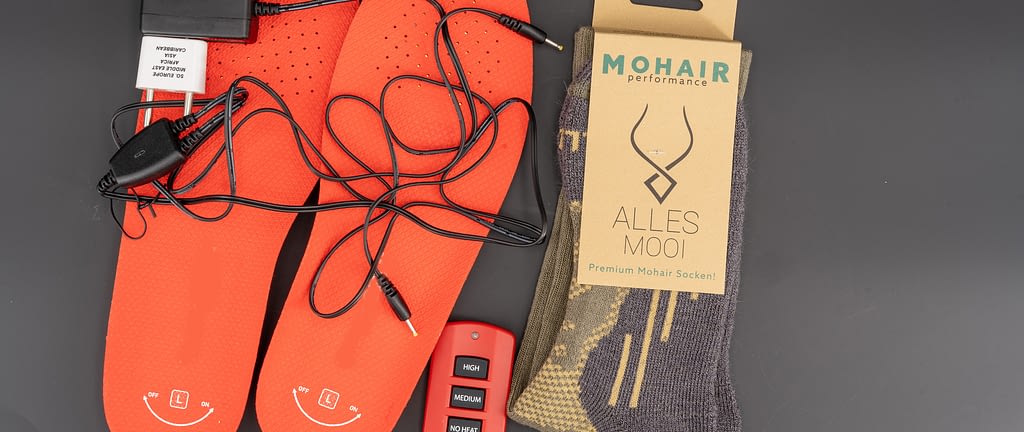 Mohair South Africa focuses on the development and monitoring of ethical practices. Processes were developed to manage and monitor the production of mohair since 1999.  Beginning with unique producer numbers to monitor production statistics, the launch of the Sustainability Guidelines and farm assessments in 2009, and the appointment of a full-time Sustainability Officer in 2015, Mohair South Africa's Sustainability Programme is in continual evolution. It is designed to respond to new findings and critical environmental factors, making necessary improvements as time goes by.