An Educational Offer, Getting to Know Mohair!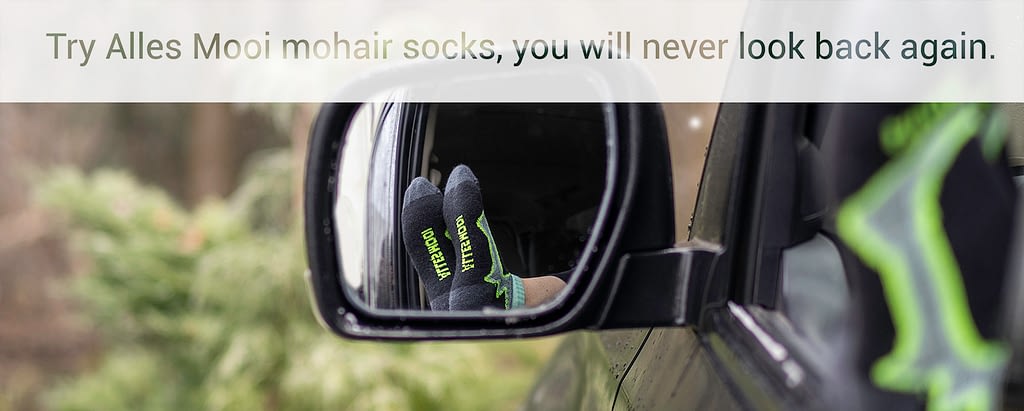 A challenge that we face is educating consumers about the benefits and features of mohair. Many may not have heard about mohair. Why would someone pay a premium for a pair of socks when they have no understanding of the qualities of mohair?  Given that more than 90% of people who buy our mohair socks return, we put together a DISCOVERY  PACK, one pair of socks of each of the different models, at affordable pricing so people can TRY them.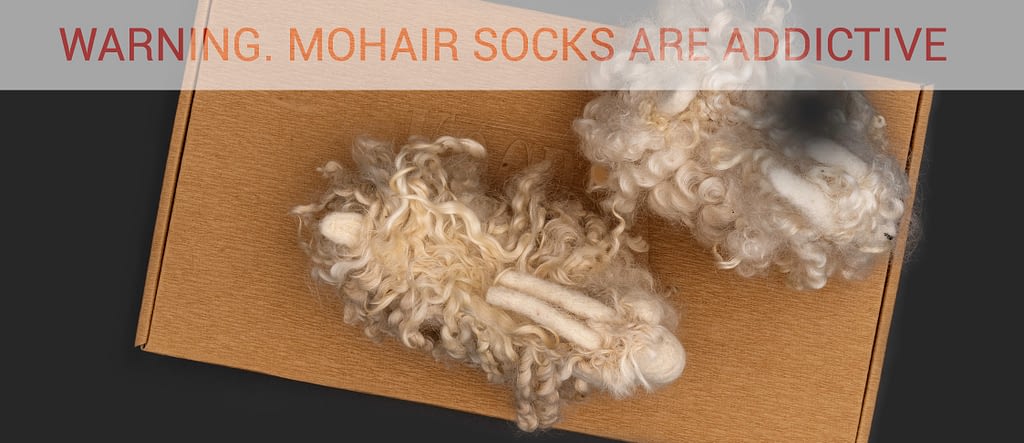 There are two main reasons why our mohair socks are sold more by boutique sized shops than the bigger chain type stores.  Firstly, mohair is a scarce resource and pricing margins are often not considered acceptable to the larger chain stores.  Secondly, the boutique and owner managed retail stores typically educate consumers more about products they sell.  A consumer must be informed about the benefits and features of mohair socks, else why would they pay a premium over cheaper plastic socks?

The 40% discounted promotional "discovery pack" includes a model of every mohair sock that we offer.  Below we cover briefly every model of sock included. First the Alpha Extreme sock.  This model shows off the durability of mohair.  Mohair is a much stronger fibre than merino wool. The Alpha Extreme has all the other benefits and features of mohair, just that it is packed with more yarn.  Performance naturally.  Foot comfort measurable only in mohair socks.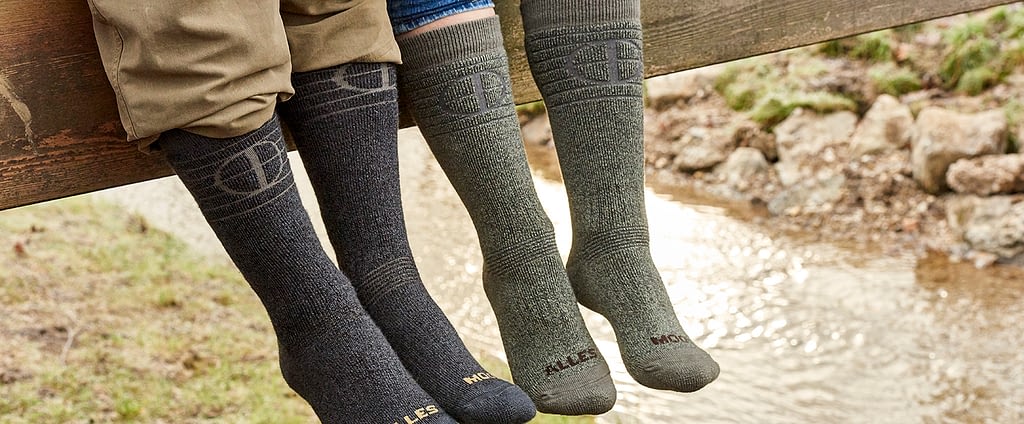 A top seller.  We included each of the Ventus and the Tracker models in the Discovery Pack.  Both socks have the same foot construction but we made the Tracker longer in the leg.  Our customers are mostly addicted to one or the other.  Some prefer the tightness and warmth of the Tracker higher up the leg while others prefer the shorter Ventus model.  Generally people with stronger legs choose the Ventus which is shorter in the leg.  Socks in both models are marked for either the right or the left foot.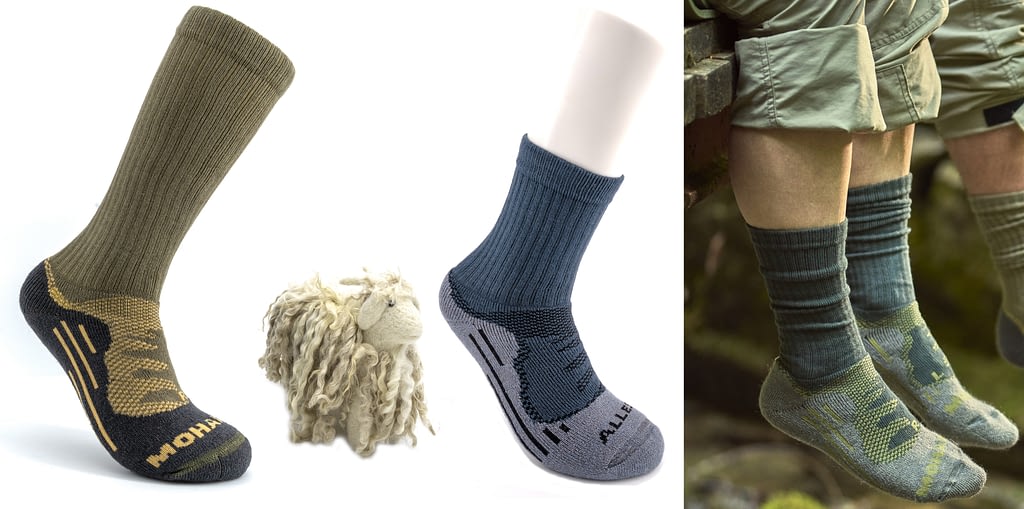 For more formal wear, or with jeans, we offer the Classic for ladies and the Executive model for men.  Both models contain 40% mohair and 40% merino wool.  This is the ideal sock for your everyday wear to the office, or simply casual wear.  These socks are designed with smooth natural fibres for exceptional comfort, keeping your feet dry and breathable.  Naturally anti-bacterial mohair resists odours better than any other sock yarns.  Thermally balanced for all seasons comfort.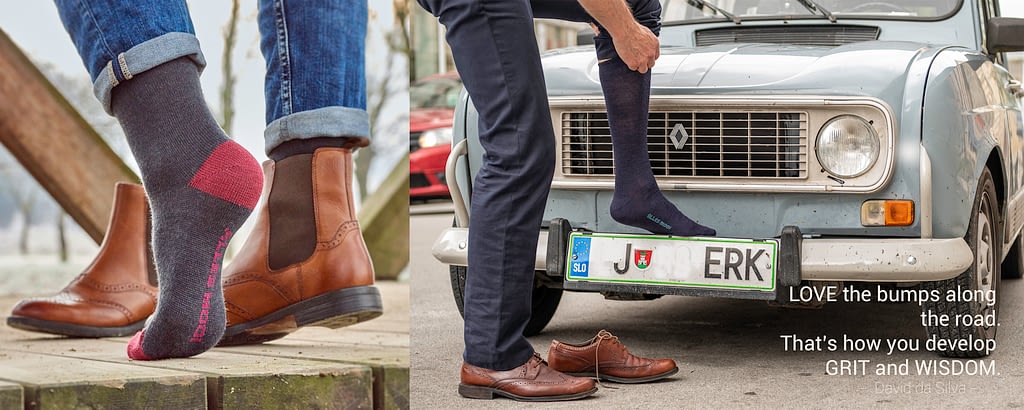 The Helia model of mohair sock is a favourite of every outdoor enthusiast.  Mountain runners love the comfort and durability of the Helia model.  Mohair's natural wick-ability keeps feet drier than any other natural fibres do.  Dry feet and the smooth fibres of mohair mean less blisters with mohair socks than with any other socks.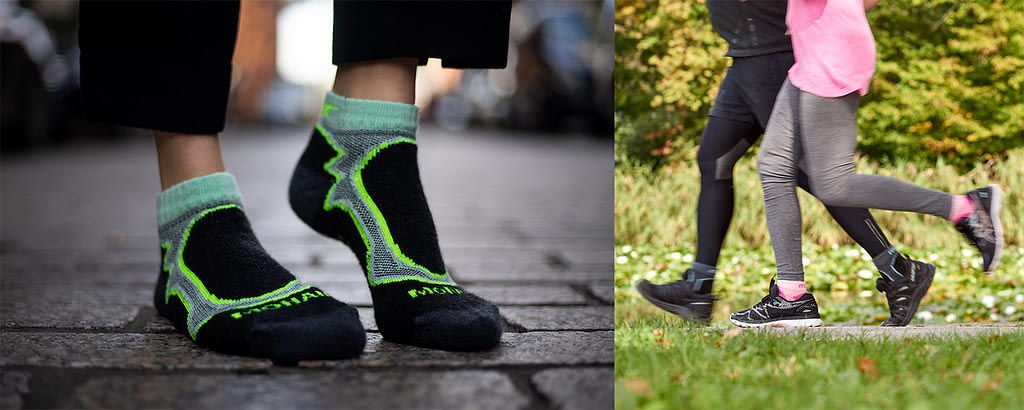 The Breezer model is an all purpose general use sock. Many of our customers wear this sock around the house, others go running in it, and every golfer that has tried the Breezer never wears another sock again.  Alles Mooi mohair socks are a lifestyle and not just a sock.  Mohair socks are all about foot comfort created by the numerous features and benefits of mohair.